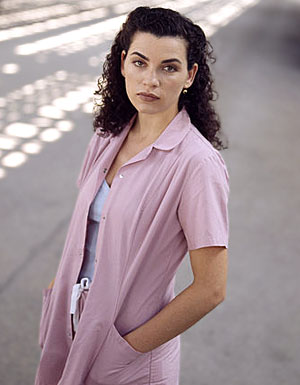 Carol Hathaway (Julianna Margulies) 急诊室的故事

The compassionate and passionate Carol was supposed to die in the original pilot, but we're glad she lived since watching her struggles was as intriguing as watching her romance with Dr. Ross. Though, we did question her judgment at first when she didn't immediately follow George Clooney to Seattle.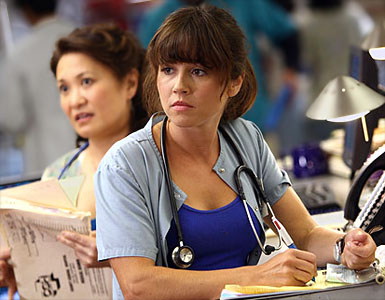 Sam Taggart (Linda Cardellini) 急诊室的故事

Spirited and independent (and a single mom to boot), Sam demanded respect when she served as County General's main nurse in the show's remaining years. And what's an ER nurse without issues? Sam and her son, Alex, endured a kidnapping by his criminal father before finding happily ever after (we think) with Uncle Jesse, er, Tony Gates.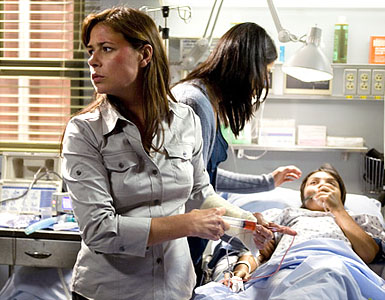 Abby Lockhart (Maura Tierney) 急诊室的故事

If Carol had struggles, then Abby was in an all-out war with her personal demons, which included alcoholism, infidelity and a bipolar mother among other things. Oh, and let's not forget that she survived chopper crashes, kidnappings, a smallpox outbreak and ambulance bombings. Through it all, Abby, who eventually earned that M.D. suffix, remained sympathetic and empathetic, thanks in large part to Tierney's superb acting chops.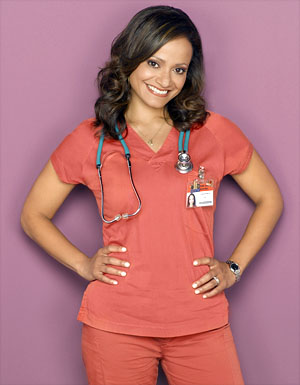 Carla Espinoza (Judy Reyes) 实习医生风云
Sure, she's technically a nurse at Sacred Heart, but Carla's real role on Scrubs is the long-suffering, eye-rolling wife of Turk (Donald Faison) who learns to live with her husband's "guy love" for J.D. (Zach Braff).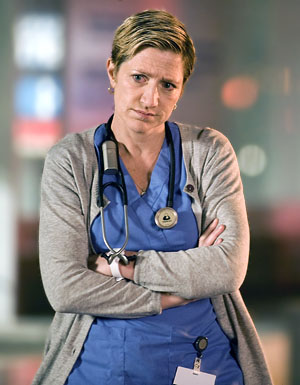 Jackie Peyton (Edie Falco) 护士当家
Despite her prickly demeanor (and the Vicodin-snorting... and the cheating on her husband... and the giving away of non-organ donors' organs), Jackie really is just trying to help. If only she could put some of that effort into putting her own life back together.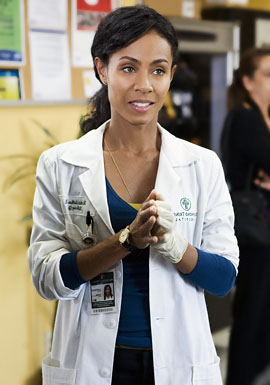 Christina Hawthorne (Jada Pinkett Smith) 护士长的故事
She does more than give shots and change IVs — she also bonds with her patients and makes sure they don't get swept under the hospitals rug of bureaucracy. That's the kind of medical professional we'd want by our side.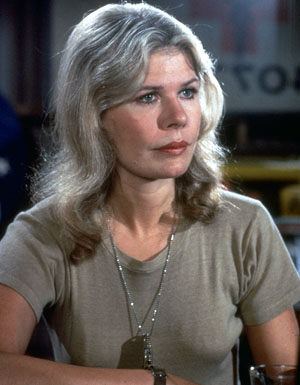 Maj. Margaret 'Hot Lips' Houlihan (Loretta Swit) 陆军野战医院
A stickler for Army protocol, Hot Lips was stubborn and unafraid to speak her mind in the operating room and out. More importantly, her stance against chauvinism is something all fellow nurses can be proud of.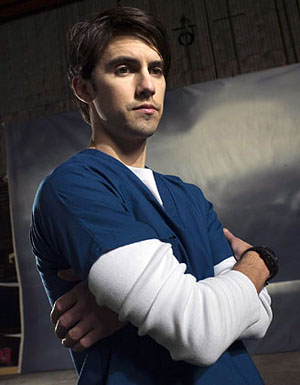 Peter Petrelli (Milo Ventimiglia) 英雄

Who knew that the same traits that made him a great hospice nurse — sensitivity and compassion — would also make him a world-saving hero. This guy's just super.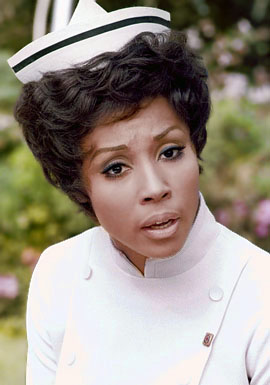 Julia Baker (Diahann Carroll) 茱莉亚

Years before Dynasty, Carroll made television history starring as the widowed Nurse Julia Baker in the first series to feature an African-American woman in a non-stereotypical role. Carroll earned an Emmy nomination and a Golden Globe for her role.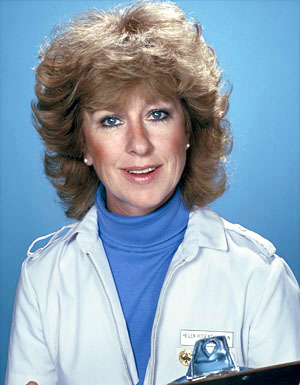 Helen Rosenthal (Christina Pickles) 波城杏话

Rosenthal, St. Eligius' no-nonsense head nurse, is the only non-M.D. to refer to her doctor bosses by their first names. In her private life, an affair ends her fourth marriage and, in a TV first, she has a mastectomy after learning she has breast cancer.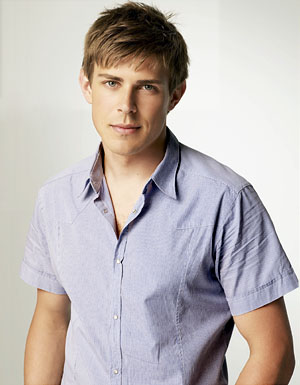 Dell Parker (Chris Lowell) 私人诊所

It's not easy being a male nurse, even on TV. Dell's nontraditional career choice (he's a midwife) is initially played for laughs — he wears pink scrubs, for example. After he quits in protest to go work at a hospital, his coworkers realize his value and agree to take him more seriously.
Colleen McMurphy (Dana Delany) 中国海滩

With several older brothers back in Kansas, tomboy McMurphy is used to holding her own with the boys. It's a skill that comes in handy as a triage nurse in Vietnam's mostly male medical establishment.