December 2007 issue of Vanity Fair杂志.:From left :Atonement director Joe Wright and the movie's stars Keira Knightley and James McAvoy(已经看了Atonement,感觉其实一般,挺喜欢音乐的,觉得James在里面的表演并未充分展示出他的演技)
---
最近收集的一些图图,虽然可能早就在各个网站上见过了,但还是要放于此,因为很喜欢. 最重要的是,下面这些人的确是从各个角度来说,好莱坞2007年最值得表扬和纪念的人物,他们都在各自事业上取得了一定成就.
又到了年底各大杂志评选"年度XXX"的时候:
[君子]杂志---年度表演
The December 2007 issue of Esquire celebrates "Performances of the Year":
Denzel Washington from American Gangster, Cate Blanchett from I'm Not There, Javier Bardem from No Country for Old Men, Robert Downey Jr. from Zodiac, Emile Hirsch from Into The Wild and Jake Gyllenhaal from Rendition.
(个人感觉Cate,Javier,Denzel,Emile应该是真的会成为跑在前面的几位,在这里想说Javier是念"哈维尔"不是"贾维尔",那是个西班牙名字,JA在一起念"哈",我可以肯定,亲耳听很多记者这样叫他)
---
Entertainment Weekly(娱乐周刊) --年度娱乐人物
2007 ENTERTAINER OF THE YEAR: J.K. ROWLING
虽然今年的这集哈波不是最好卖的一个,但罗琳阿姨总算完成了她的所有作品,以后她不会在用新书搅和得全世界都不安宁了...因此,今年最后一本书推出之即,的确是应该给予特别的纪念,被选为2007年班长.(以下随便挑几个贴)
毕业成绩优异的同学之一:
2007'S VALEDICTORIANS: GEORGE CLOONEY
今年也是劳模一个,一共出演三部影片(其中一个是客串,本来还有Leatherheads,被推迟到明年了
2007 would have been just perfect for George Clooney. In the first calendar year after his Oscar win for Best Supporting Actor in Syriana, he headlined the well-received blockbuster Ocean's Thirteen, turned in one of the most forceful performances of his career in the legal drama Michael Clayton (which he also exec-produced), and even popped up doing humanitarian work in the documentary Darfur Now. And the guy still had time to direct the football romance Leatherheads (due in April), take a role as an assassin in the Coen brothers' upcoming comedy Burn After Reading, and, of course, crash his motorcycle.
毕业成绩优异的同学之二:出演电影两部
2007'S VALEDICTORIANS: ANGELINA JOLIE
Angelina Jolie is currently fulfilling fanboy fantasies in Beowulf with her role as Grendel's mom. Grendel's naked mom. In digital 3-D, no less. But energizing her base is hardly the 32-year-old actress' only accomplishment this year. In A Mighty Heart, Jolie strapped on a prosthetic pregnancy belly, donned a curly wig, and delivered the sort of heart-wrenching turn that reminded audiences why she won that Academy Award (for 1999's Girl, Interrupted ) in the first place. In other words, she acted.
毕业成绩优异的同学之三:今年一部作品
2007'S VALEDICTORIANS: WILL SMITH
upcoming sci-fi opus I Am Legend.
毕业成绩优异的同学之四:今年两部作品(奥斯卡男主有力竞争者)
2007'S VALEDICTORIANS: TOMMY LEE JONES
Not many actors do more by doing less than Tommy Lee Jones. And 2007 might mark a career high for the 61-year-old actor, who delivered extraordinarily restrained performances in two of the year's most lauded films, In the Valley of Elah and No Country for Old Men. In both, he plays typical Tommy Lee Jones characters — a bottled-up ex–Army guy chasing down his soldier son's murderers in Elah; a seen-it-all sheriff on the trail of a cowboy thief in No Country — but this time, his material is richer than usual. Jones' uniquely taciturn way of cutting open his grizzled characters has connected on screen as it rarely has before — not just once, but twice.
最受欢迎同学之一:作品两部
2007'S MOST POPULAR: MATT DAMON
显然是因为波恩,之前还真没觉得他有这么popular,这第三集是真给Matt带来不少好处.
最受欢迎同学之二:作品两部,无庸质疑仍然是最红的国际明星
2007'S MOST POPULAR: JOHNNY DEPP
JOHNNY DEPP'S 2007
Jan. 9
Depp thanks voters for ''keeping me employed'' after winning three People's Choice Awards, including Favorite Male Movie Star for Dead Man's Chest.
Jan. 28
Depp jams with his old band, the Kids, at the Sheila Witkin Memorial Reunion Concert in Pompano Beach, Fla., near his old stomping grounds.
Feb. 5
Depp and Tim Burton begin their sixth film together as Sweeney Todd: The Demon Barber of Fleet Street goes before the cameras in London.
May 25
Pirates of the Caribbean: At World's End sails into theaters with a $115 million opening weekend. Despite cool critical response, the third Pirates film goes on to gross $961 million worldwide.
June 3
With Pirates cleaning up in theaters, Depp makes a surprise appearance at the MTV Movie Awards, accepting trophies for Best Performance and Best Movie. ''I'd like to thank [Jerry Bruckheimer] and Disney for not firing me,'' Depp says, recalling their initial reaction to his character.
Oct. 29
Sixteen years after costarring in the band's ''Into the Great Wide Open'' video, Depp resurfaces in Peter Bogdanovich's four-hour rock doc, Runnin' Down a Dream: Tom Petty and the Heartbreakers, premiering on the Sundance Channel. Four days later, he champions another rock idol in Julien Temple's Joe Strummer: The Future Is Unwritten, in select theaters.
Dec. 21
Depp will wield the deadly blade of the wronged barber in the cinematic adaptation of Sweeney Todd when it opens nationwide.
最受欢迎同学之三:喜剧新星
2007'S MOST POPULAR: KATHERINE HEIGL
Watch just 30 seconds of Katherine Heigl as Grey's Anatomy's Dr. Izzie Stevens and it's easy to envision the statuesque blonde on the big screen opposite a Clooney or Pitt. But when she fell in with Seth Rogen and his merry band of nitwits in the raucous summer comedy Knocked Up, it was her raw vulnerability and comic chops that won our hearts.
成绩最惊人同学之一:作品两部
2007'S PRODIGIES: ZAC EFRON
这小伙子今年红火速度惊人,原本High School Musical就已经人气够高了,又因为出演Hairspray打开电影生涯大门.
成绩最惊人同学之二:作品三部
2007'S PRODIGIES: SHIA LABEOUF
这位更是不只从哪蹦出来,突然就大红大紫,好运当道了
ShoWest's 2007 ''Star of Tomorrow'' wasted no time. Within a month, the 21-year-old had the No. 1 movie in the country (Disturbia), and July's Transformers soared past the $300 million mark.(还有Surf's Up) A trespassing arrest in November was a surprising misstep, but his star will recover. Did we mention that Indiana Jones thingy?
最嚣张同学:作品两部:300,PS I Love You
2007'S MOST BUZZED about: GERARD BUTLER
这位同学以其完美的身材突然跃入眼帘,来势汹汹,是未来动作明星接班人.
---
美国版[GQ]杂志年度男士:(这个封面人物很不同意!,今年太多男士比他更值得作封面人物...= =)
GQ(US) Men of the Year 2007
Daniel Craig – Leading Man
Kanye West – Graduate
Bill Clinton – Public Citizen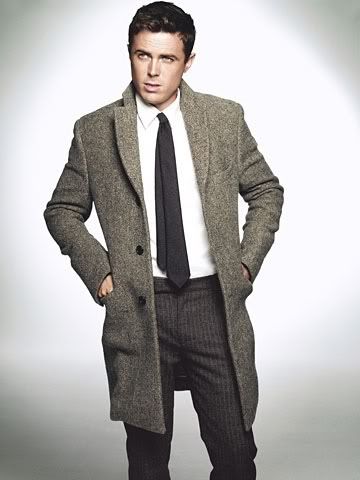 Casey Affleck
– Breakout of the Year(这个非常同意!上面EW的评比居然没有Casey实在不应该,此人应该是年度新人之冠,但也许从Entertain的角度来看,是不如SHIA LABEOUF)

Judd Apatow, Michael Cera, Jonah Hill, Seth Rogen, and Paul Rudd – Comedy Mafia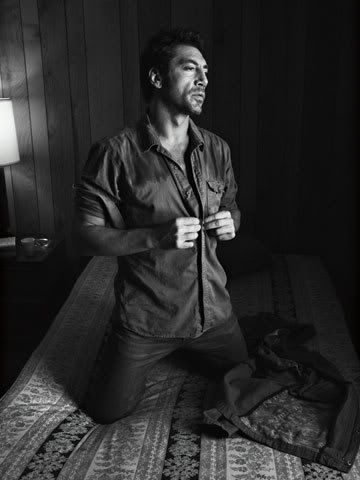 Javier Bardem
– Villain(Javier这年度恶棍是作定了)

Brad Bird, director of 'Ratatouille' – Innovator

Cate Blanchett, in 'I'm Not There' – Performance of the Year

Mike Bloomberg, Mayor of the City of New York – Maverick

Boise State vs. Oklahoma at the Fiesta Bowl – Game of the Year
Josh Brolin
– Tough Guy (今年参与五部影片,年度劳模矣)

Cast of 'Mad Men' – Instant Classic

David Chang of New York's Momofuku – Chef

David Chase, creator of 'The Sopranos' – Final Act

Simon Cowell – Mastermind
John Cusack
– Comeback(虽然不是辉煌的回归,也算是又用三部影片提醒大家他的存在)

Daft Punk – Trailblazers

Daria – Supermodel of the Year

Sgt. Joshua Delgado and the new breed of Army medics in Iraq – Unsung Heroes

Roger Federer – Court King
Tom Hanks
– Icon
Emile Hirsch
– Wild Man(这个也是新人,今年真是新人倍出啊)

Ryan Howard, first baseman, Philadelphia Phillies – Slugger

Lil Wayne – Workaholic

Josh Marshall, founder, Talking Points Memo – Muckraker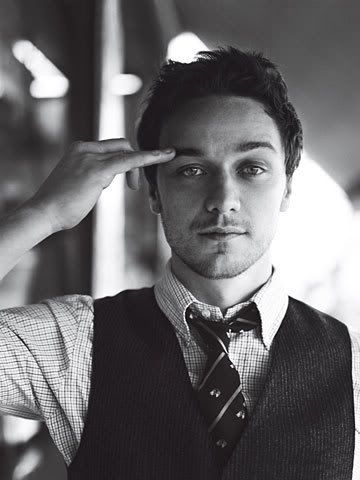 James McAvoy
– British Import(啦啦啦,对于美国人来说James是英国目前最红的年轻演员,前途无量,成功打入美国)

Derek O'Dell, student, Virginia Tech – Lifesaver

Hayden Panettiere – Obsession of the Year

Ron Paul, presidential candidate – Dark Horse of the Year

Alex Rodriguez – Hit Man

Seth Rogen – Father of the Year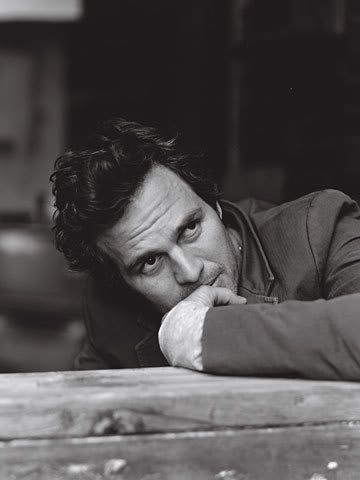 Mark Ruffalo
– Secret Weapon

Julian Schnabel – Visionary
Jason Schwartzman
– Cool Kid(也是可爱的孩子)
---
GAP's latest holiday 2007 ads
这套彩色条纹系列广告和服饰我实在太喜欢,害得俺最近逛街居然在GAP花了一百多,买彩色条纹的毛衣和围巾...
Enchanted star Amy Adams(上,公主) and James Marsden(下,王子)
The Office star John Krasinski
---
Point of Passion ad campaign(广告上的Hugh Jackman和McDreamy)
Hugh Jackman and Patrick Dempsey
---
篮球火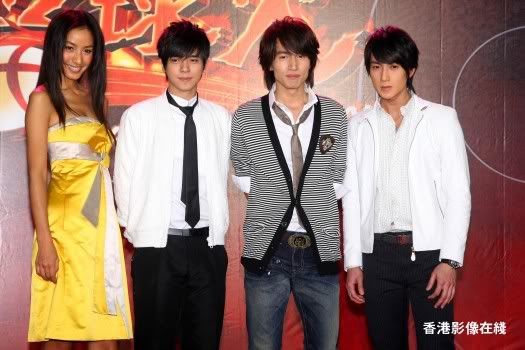 这个新闻大家应该都知道了,我第一次听到此消息时候,脑中就一句话"谁受得了啊!"
这样的阵容,女生的眼睛还不得忙死....
不过说实话,三人站一起,可以看出小猪的外形确实不占优势,只有动起来后才能看出帅气,属于耐久方能知魅力者,其他两位则是比较容易一见钟情型,特别是小旭同学,每次看到都要感叹一番怎么生得这么好,好象又瘦了.无尊则是生错了,本来应该是女生来着...还是古典气质美女...跟着一起期待一下,明年夏天有眼福了!